Exxotest® will be present at the EquipAuto Show at Paris Porte de Versailles which will be held from October 18 to 22.
On the Learning solutions products range side, Christophe and Jonathan will introduce the new MT-TRACTION-ELEC model which allows to discover the elements of an electric traction chain as well as the charge/discharge cycle and the associated diagnostics. It will also be an opportunity to discover our MT-MOTOR-CHARGE whose electromagnetic brake allows measurements under load to have variations of physical quantities closer to real operation and therefore more relevant.
On the Automotive industry products range side, Laurent will introduce the new PFD diagnostics platform. Always more connected, this new generation of diagnostics tool will further improve the link between the manufacturer and its after-sales network thanks to the associated service platform. The manufacturer is thus be able to take control of the tool remotely, monitor maintenance operations, manage warranty, easily download updates, manage its tool fleet, etc.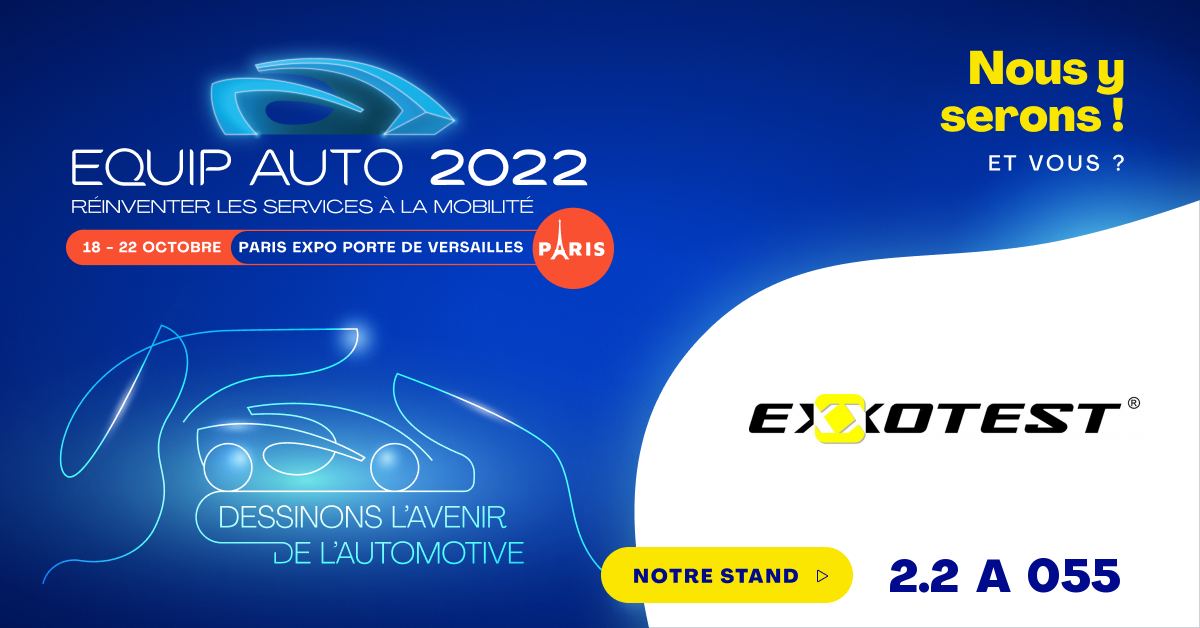 Let's meet on booth 2.2 A 055
#EXXOTEST #Didactique # Education #Mobility #ElectricalVehicle #EV #TESTING #ECUDownloading #EOLTool #Diagnostic #CARA