A little topic of escape in the mountains before going on vacation ?!
Annecy Electronique under its brand Exxotest® provides the calculator solution for the steering management of the Quadrix of the company Mont Blanc Mobility.
The ECU (Electronic Control Unit) analyzes the position of the joystick to control an electric motor which steers the wheels of the chair.
This Electric FTT (All Terrain Wheelchair) vehicle allows people with reduced mobility to practice mountain sports
Link http://www.quadrix-team.com/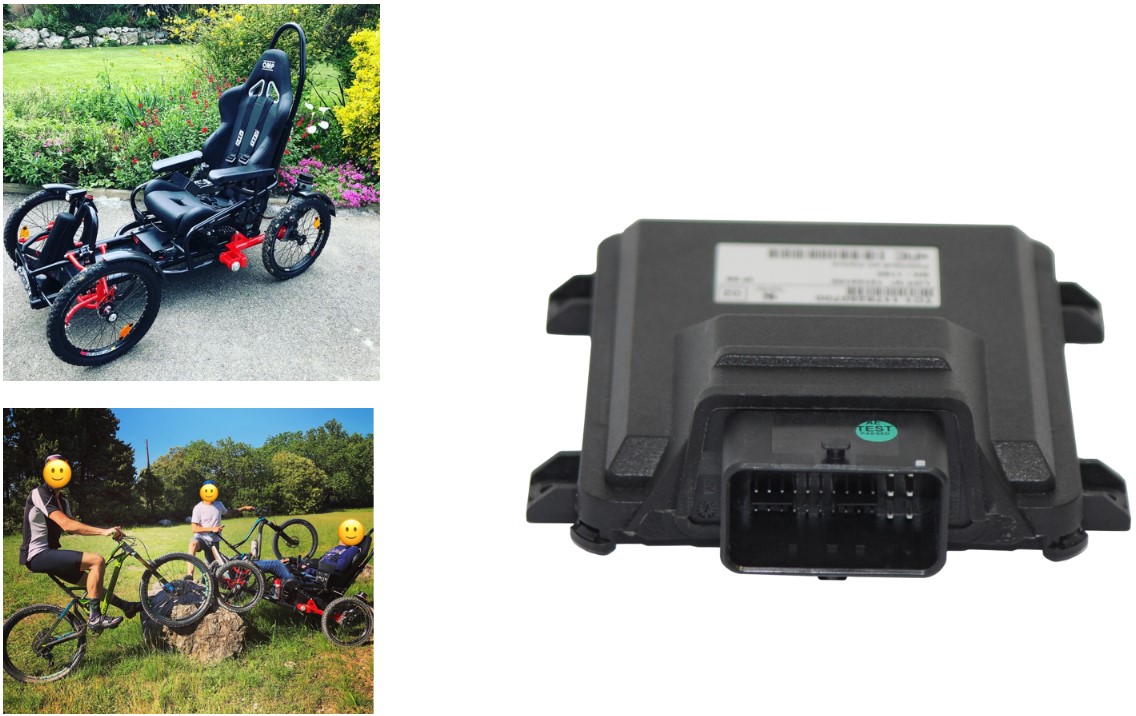 #Automotive #Exxotest #ECU #AutomotiveTesting #Quadrix