After 14 years of marketing and 2 major developments, the widely distributed USB-MuxdiagII is taking its bow.
To succeed it, EXXOTEST® now markets the USB-Muxdiag2 (Evo) reference which will support you in your developments and will perpetuate your current uses thanks to its full compatibility with the applications initially associated with USB-MuxdiagII. It uses the same USB drivers and APIs as the product it replaces.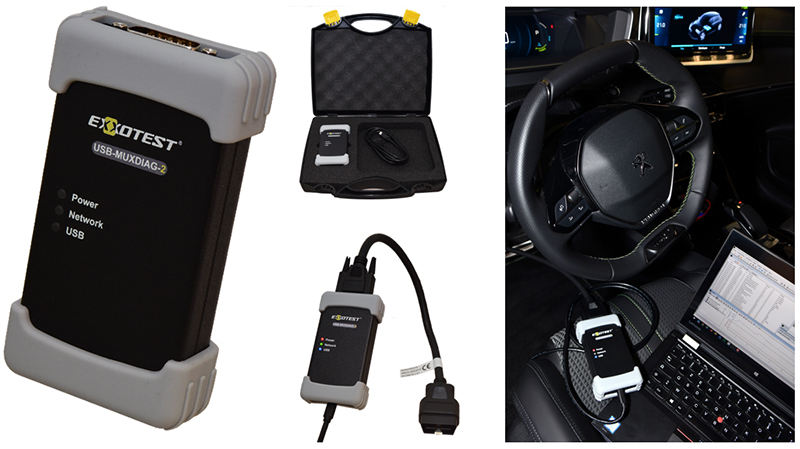 The new mechanical design of the USB-Muxdiag2 (Evo) interface offers greater connection versatility thanks to its DSUB-HD26 connector which distributes the same communication channels (type and number) as those of USB-MuxdiagII: 2 CAN channels (1 CAN HS + 1 CAN HS or LS configurable by software), 2 LIN / ISO9141 channels.